Certified organic soil and plant biostimulants for thriving biology.
Biostart supports organic growers with our range of certified organic farming products, designed to activate naturally occurring soil and plant microbes to solve your farming problem.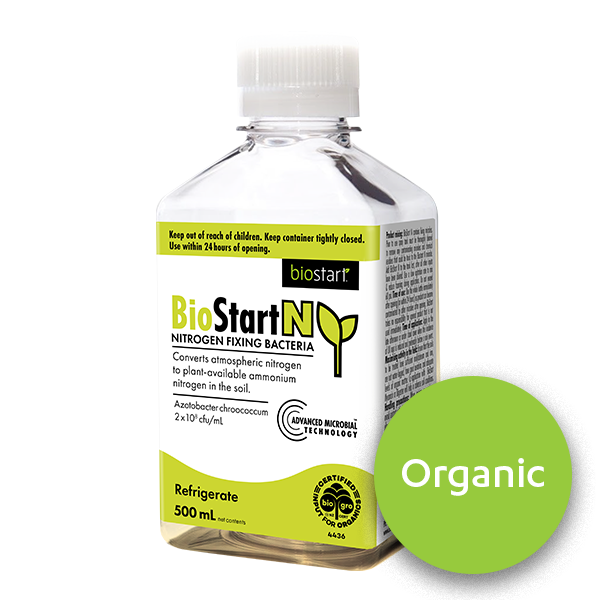 Biostart N
Nitrogen fixing bacteria for increased nitrogen in soil.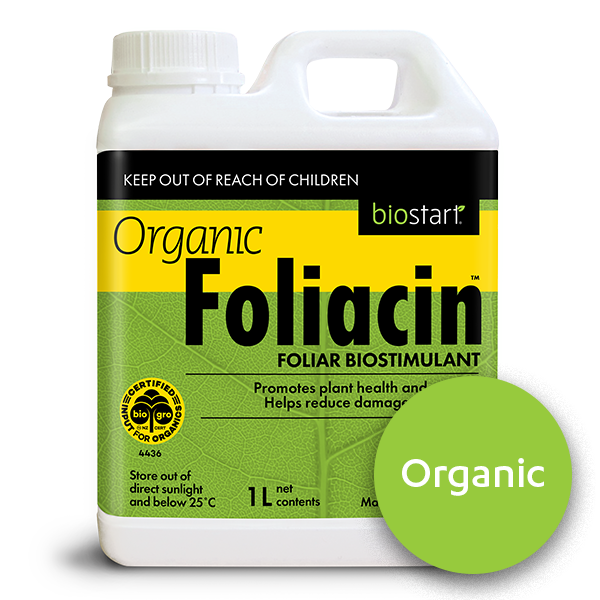 Organic Foliacin
An organic Foliar spray for improved plant health and resistance.